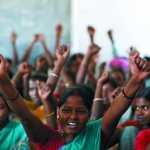 The most significant initiative required to reduce rural poverty is an effective program of land distribution among people without land.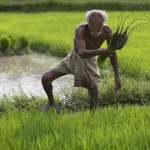 POLICY MAKERS The Rythu Bandhu Scheme enables farmers to sustain their agriculture in the state of Telangana.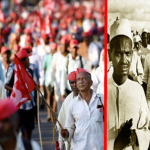 THE NEW LEAM VIEW Long marches for assertion of dignity and reclaiming the voices of common people have been a constant component of Indian political culture. The movement of farmers in Maharashtra is an example of peaceful and collective action in a milieu that is indifferent to the voices of the oppressed.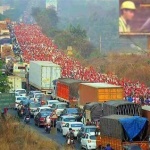 MAHARASTRA A large scale protest by over 30,000 farmers is being launched in Mumbai to assert the rights of the farmer community. The All India Kisan Sabha is organising this protest and farmers in large numbers are participating.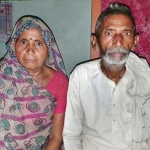 The farmer is the backbone of a nation like India which is not only an agrarian society but also one which has a tremendously large population to feed and sustain. Given these conditions it is impossible for India to actually neglect and take for granted its farmer community but today what we witness around us is the stark opposite of this as farmers in various states of the country such as Uttar Pradesh have been promised loan waivers to give them relief from massive agricultural losses but the meagre amounts that they finally did manage to receive after much waiting are only an insignificant portion of what was promised on paper. Are we not cracking a very poor joke at the Indian farmer?