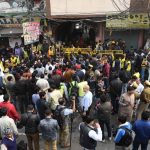 Does the recent catastrophe at Delhi's Anaj Mandi indicate the negligence on the part of the authorities and their scant regard for ordinary lives?
DELHI / In the case of Karol Bagh hotel fire the Delhi government has filed a charge sheet against the owners of the hotel. The lack of public accountability and absence of safety measures led to the death of seventeen people while many others were injured.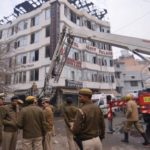 The outbreak of a massive fire in Delhi's Arpit Palace Hotel is a reminder of the absence of regulatory measures and safety mechanisms across public spaces in the nation.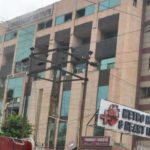 A massive fire broke out at the Metro Hospital and Heart Institute in Noida Uttar Pradesh.  The structural inadequacies that become apparent at such moments can be avoided provided we ensure adequate safety measures.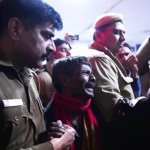 The Bawana factory fire has claimed the lives of seventeen workers and has pointed out once again to the rapid culture of lawlessness and lack of security in hazardous production units. However what remains to be seen is whether this would teach us all a lesson or will we continue to turn a blind eye to the crisis? Ananya Pathak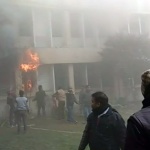 Fire breaks out at Gorakhpur's BRD Medical College and we are compelled to ask whether in the age of super-specialty hospitals, our public hospitals can really be altered and prepared to serve the needs of the common masses?