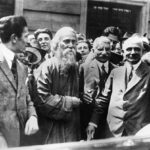 Tagore's views on human nature and the creed of universal humanism are fruits of his years as an institution-builder, curriculum-maker and pedagogue.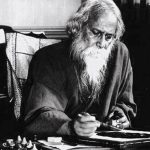 At this moment of psychic bewilderment and statistics of death, the poet's sublime prayers enchant our souls, and make us feel the rhythm of life and death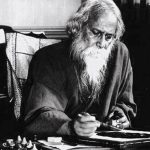 Here is an extremely engaging and thought provoking piece on the poet's reflections on art and the unfolding of inner potential.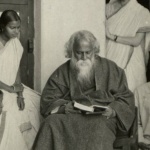 On the occasion of Rabindranath Tagore's birth anniversary The New Leam sent a series of questions to Professor Avijit Pathak . His responses throw light on the poet, his literary and philosophic creations, his educational practices and his engagement with Mahatma Gandhi.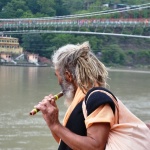 As we find ourselves in intolerant times, it becomes absolutely important for us to know our foundations--the foundations of religiosity, civilization and culture that the likes of Rabindranath Tagore created. We believe that the ideas of Tagore ought to be disseminated among the new generation of learners--often subjected to diverse forms of manipulation, censorship and politics of curriculum.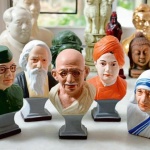 Gandhi, Ambedkar and Tagore have introduced us to ideas of the nation that were radical and emancipatory. As we commemorate the 69th Republic Day, we invoke them yet again to problematize and redefine the nation in contemporary times. Nutan Upadhyay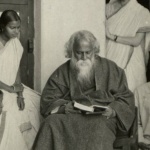 In an intricate narrative, Rabindranath Tagore elaborates the world of a woman entangled in a man's world and charts out her journey from unfreedom to freedom.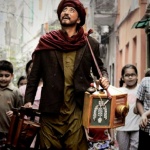 FILM REVIEW In Deb Medhekar latest movie Bioscopewala invites us to adaptation of Rabindranath Tagore's Kabuliwalla. The film is engaging and enthralling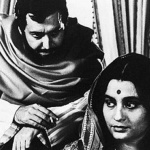 SPECIAL STORY In this exhaustive piece, the author has revisited Tagore's novel Ghare Baire and Ray's cinematic representation of the novel; here is an attempt to understand the tales of human emotions and aspirations.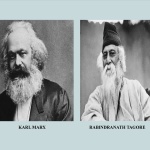 TRIBUTE | Here we recall Marx's reflections on commodity fetishism—the way human relations get transformed into relations between two objects because of the very logic of exchange of commodities in a capitalist economy.