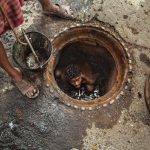 Sanitation workers perform essential tasks that are vital for the survival of communities, why then is their work often degraded and their condition miserable?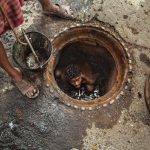 Six people die due to suffocation while going inside a septic tank in Jharkhand.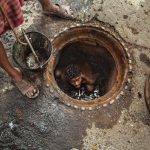 As the coronavirus infection grows in India, the safety and wellbeing of sanitation workers becomes a major concern in the absence of safety gear and medical insurances.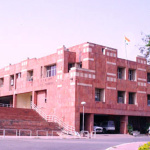 Sanitation workers in JNU haven't been paid their salaries for the last two months and are finding it impossible to survive amid the pandemic.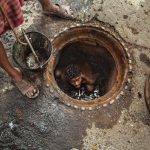 The plight of sanitation workers deserves special attention as they are faced with work hazards that put their lives to threat and take away their dignity.
Inadequate sanitation, lack of awareness and poor hygiene practices make urban slums vulnerable to infection amid COVID-19, can a sustained public health and sanitation mechanism empower such communities?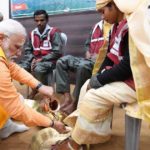 SANITATION WORKERS Amidst the politics of rhetoric and theatrics, a more organised approach is required to deal with the problems of India's sanitation workers.