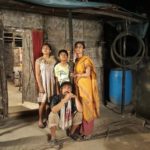 'Makonor School' is a beautifully made film that is both enriched by its intricate storytelling and imaginative screenplay.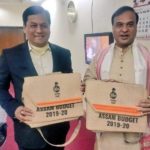 POLICY In the Arundhati Scheme, the government of Assam aims to provide 1 Tola of gold to brides from all such communities where offering it is mandatory for a marriage to be considered as successful.  Is the state normalizing the cult of dowry through this scheme?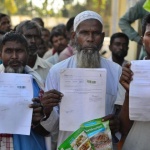 THE CITIZENSHIP AMENDMENT BILL The politics over illegal migration in India has put a large section of the population in states such as Assam hopeless and homeless. How can the nation-state resolve the crisis without endangering the lives of thousands of people involved?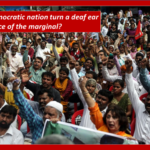 THE CITIZENSHIP AMENDMENT BILL | The Citizenship Amendment Bill has generated widespread unease and protest in Assam as it proposes to leave a great part of the state's population stateless and homeless.  Will a democratic nation turn a deaf ear to the voice of the marginal?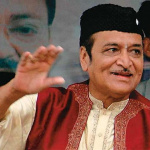 CULTURE The legendry singer-lyricist Bhupen Hazarika composed heart touching music that spoke of universal love and brotherhood. His music inspired generations all over the world.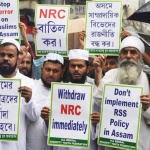 POLITICS A bandh was organised in Assam to protest against the Citizenship Amendment Bill, 2016 to grant Indian citizenship to all non-Muslim refugees who left India due to religious persecution and entered India prior to December 31, 2014. The BJP opposed the bandh and the Congress and AGP supported it.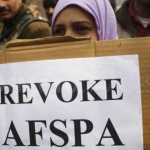 POLITICS The ambit of the "disturbed areas" under section 3 of the Armed Forces (Special Powers) Act (AFSPA), 1958 has been increased, after the central government's decision to extend the jurisdiction of the state to three more districts of the state and further also extending its eight police stations to the areas bordering Assam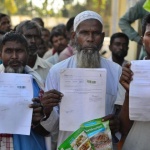 VIEWPOINT As more than 40 lacs citizens have been left out from the list and have been rendered stateless, the state of Assam faces a turbulent phase when notions of identity, statehood and political dynamics all come face to face posing several questions before the people. Chandreyee Goswami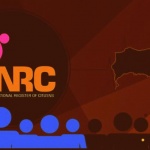 ASSAM | The updating of the NRC had implied that more than 40 lakh people have been excluded from citizenship in Assam. Communalism and sectarian politics have a major role to play in the latest jolt to the country.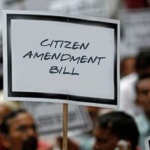 PERSPECTIVE The latest proposal to bring an amendment to the Citizenship Bill by providing citizenship to minority communities coming from Bangladesh, Pakistan and Afghanistan except for the Muslims has made the situation tense. The alleged foreigners of Assam live a life of uncertainty and difficulty. Chandreyee Goswami