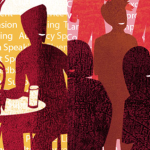 Language is the essence of civilization and no human society can function without the passing on of language from one generation to the next. In the article that follows the author tries to suggest ways in which teaching the English language can be an innovative, engaging and fulfilling exercise.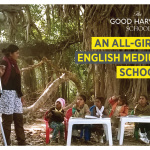 According to the Annual Status of Education Report (ASER), which is the only annual survey of its kind in India, depicting rural children's learning and enrollment level district and state wise; the enrollment percentage of children in India halved from 2007 till 2014. Of the rest, the reading and arithmetic skills had lowered in these seven years. Uttar Pradesh is one of those states where these numbers have gone considerably down. On the flip side, U.P is also the home to India's first ever English Medium, all girls, agriculture based primary school. The article that follows is an account on what it signifies for our times.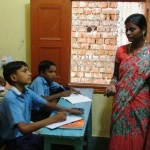 n a recent ruling the plea of female government school teachers to be allowed to wear 'churidars' to work was declined making 'saree' the unquestionable choice. This incident shows the archaic mindsets prevalent and the completely misplaced priorities of the state which rather than concentrating on matters of great importance that haunt the nation takes pleasure in dictating women's sartorial preferences. Are we really in the 21st century?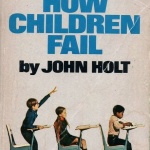 Teachers often wonder why children don't learn what they teach. Why do children fail? What should be the nature of classroom discourse? In a...