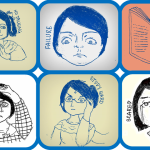 POEM Life at school has been of interest to educationists, pedagogues and social scientists for its distinct nature, its potential to build the character and mind of the learner and because of the several politico-cultural currents it is influenced by. In the poem below the poet has attempted to look at the process of schooling from an artistic eye and to delve into the paradox of compartmentalized education.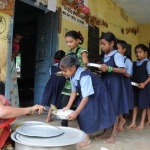 More than 4o children in Uttar Pradesh's Etah have fallen ill after consuming the mid-day meal at school. A scheme that was targeted to minimalize malnutrition and attract learners to school is becoming opposed to its promises. It is time to take care of implementation.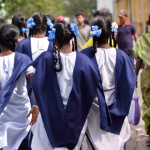 A school teacher in Raipur warns her female students against wearing western attires and makeup as this makes their being raped justified according to her. Sexism and misogynistic mind-sets must urgently be condemned in our schools if we are to fight oppression and backwardness.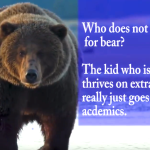 The contemporary design of schooling concentrates on mechanical learning without taking into consideration the learner's needs. So we end up emphasizing skill over talent, memory over spontaneity.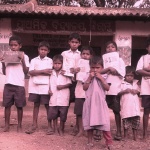 Why is it that schools are becoming increasingly exclusionary? And why is it that nursery admissions are becoming so difficult? With her personal experiences as well as critical insights the author has touched upon a fundamental question confronting everyone bothered about childhood, schooling and education.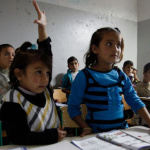 Children in Madhya Pradesh schools to answer roll call with 'Jai Hind' for the successful instillation of patriotism. Can compulsion generate heartfelt emotion?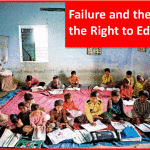 Can children learn when there is no fear of failure? Are learning outcomes necessarily dependent on competitiveness and the perpetual sense of anxiety or can the right legislation achieve an educational milieu where quality education is possible in freedom and cooperation? Sheshagiri K M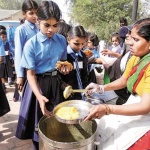 Children in a government-run school in Madhya Pradesh have been asked to clean human excreta using their mid-day meal plates- is there anything more inhuman that children of the nation can experience?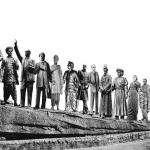 History is often the most dreaded subject as the learner finds it difficult to associate herself with it. Can adequate pedagogic tools be discovered which allow the learner to develop a genuine interest in the subject? The piece that follows throws light on this pedagogic challenge.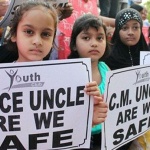 The news about murder, harassment of children keep on popping up on media very frequently nowadays. Are children safe in school? Are they safe anywhere? How to keep them safe? Because of the prevalent belief systems, wrong notions are nurtured by most of us and those have immediate consequences on our children. The article reflects on their consequences on our children.