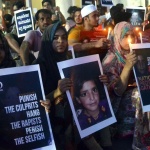 THE NEW LEAM VIEW In this sharp reflection we have looked at our collective political and moral decadence to make sense of the lowest form of relationships between two religious communities and its gendered subjects.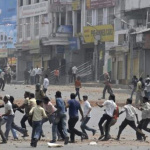 Communal tensions in Bihar, West Bengal and other parts of India have led to conflict amidst communities that for many decades had been living together peacefully.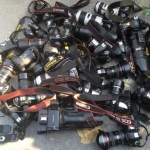 The space for critical thinking and dissenting voices is fast disappearing from the greater public discourse. The awakened citizenry requires journalists who report unheard tales from the oppressed communities and compel us to revisit the truth that often goes unquestioned. Does the growing culture of diminishing dissent suppress this journalistic freedom? Will democracies live if independent journalism is condemned?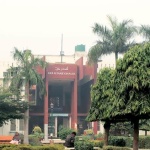 VIEWPOINT Minority institutions in a nation like India are vital for the maintenance of the secular ethics. The affidavit filed against the minority status of the JMI by the ruling government questions the basis of the secular foundations of the nation. Farah Noor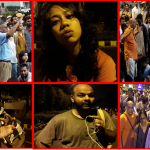 On 23rd March 2018 JNU students and teachers initiated a long march to parliament against undemocratic administrative measures by the university vice chancellor like removal of chairpersons and deans, nepotism in appointments, fee hike, mandatory attendance and inaction over professor accused of sexual harassment.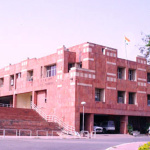 13 Deans and 38 Chairpersons, along with five Chairpersons of Special Centers are likely to be removed from their posts.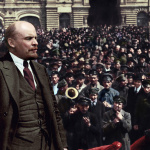 In this argumentative piece, the author has pleaded for an open society, and warned us of the danger of authoritarianism as reflected in the normalization of intolerance and violence in our times.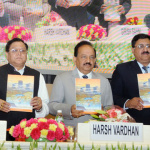 Union Minster for Environment Harsh Vardhan recently announced that curbing climate change and environmental pollution will now become his ministry's top most priority. But can legislation's and large scale measures alone make the difference when individuals are unwilling to alter lifestyle practices? Mona Bakshi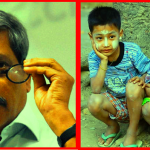 Mr. Parrikar needs to understand that when there are more than 270 million people below the poverty line there are far greater concerns than cleanliness. While we should be working towards building a system that ensures people a dignified living across economic backgrounds, no elected representative in a democracy shall have the right to mock the conditions of the suffering poor.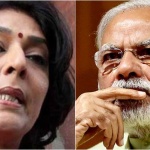 POLITICS Prime Minister Modi's Ramayana jibe at Renuka Chowdhury agitated the Congress and has captured the nation's imagination. Irrespective of political inclinations and party affiliations are our parliamentarians disrespecting the sacrosanct character of the Parliament as the temple of Indian democracy?