 MOB VIOLENCE Inspector Subodh Kumar was killed in mob violence when the people of Bulandshahr were protesting against the alleged slaughter of cows.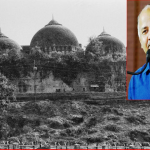 REPORTAGE The solution that Manish Sisodia gave comes at a time when political mobilization and communal sentiments are at their peaks.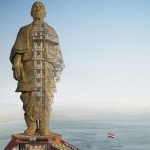 POLITICS The singing of the national anthem in cinema halls has been now accompanied by the proposed installation of 100-ft tall tricolours in the 75 busiest railway stations across India.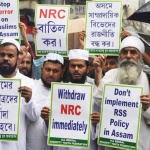 POLITICS A bandh was organised in Assam to protest against the Citizenship Amendment Bill, 2016 to grant Indian citizenship to all non-Muslim refugees who left India due to religious persecution and entered India prior to December 31, 2014. The BJP opposed the bandh and the Congress and AGP supported it.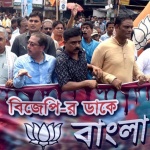 REPORTAGE The violence that has incurred in the Bengal bandh reminds us that while bandh are an integral component of democracy, they should be carried out with an utter sense of responsibility.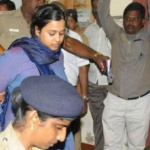 THE NEW LEAM VIEWPOINT They arrest a student for shouting a slogan; and they want to delete the word 'Muslim' from  the name of Aligarh Muslim University. In these absurdities we see the growing insecurity of the ruling regime.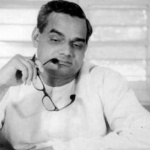 Atal Bihari Vajpayee claimed a respect that transcended political boundaries. His poetic sensibilities and ability to charter out ways to reach out to difference strands of ideologues while retaining his own ground made him a trustworthy politician.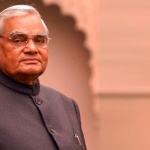 TRIBUTE The death of veteran politician and former PM Atal Bihari Vajpayee marks the end of an epoch in Indian politics. His charisma and poetic sensibilities made him a politician with a difference.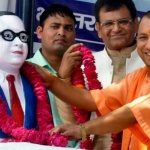 POLITICS As the BJP government decides to name at least one road in each district of the state after Karpoori Thakur, we witness yet another manifestation of instrumental politics that refuses to go beyond the symbolism of iconography.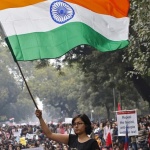 CRITICAL INSIGHT | The idea that one has to hate others in order to love one's own nation needs to be problematized. The issues that India faces today can be resolved if we arrive at a more mature form of nationalism that respects the other and builds on a shared culture. Apporva Shankar