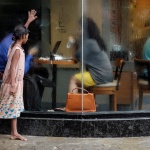 The latest Oxfam Report points out how the richest 1% in India has cornered 73% of the total wealth generated in 2017. Economic disparity, social injustice and lack of mechanisms that work towards social equity have brought us to an unprecedented reality of deprivation and economic violence, will the nation wake up to this important challenge?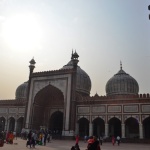 VISUAL ANTHROPOLOGY The Daryaganj Sunday book market in Old Delhi is one where all book lovers should go. It is a market that stretches along the long footpath alongside the main road and boasts of books of all varieties from- medical and engineering guide books and sample papers, dictionaries, story and drawing books for children, travel and cookery books to fiction and non-fiction titles for all generations. Kavya Thomas and Kabir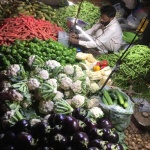 The neo-liberal market emphasises uniformity whereas the weekly market stands for complete chaos. While the mall gives you a sanitised shopping experience the weekly market engulfs you in its sense of festivity. Do weekly markets have a future in our smart-cities?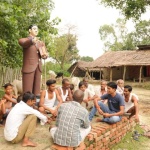 Caste as a social institution has continued to marginalise and oppress certain sections of the society and this has meant that there have been perpetual hindrances to inclusive growth in the country. It is time we revisit this age old institution with not only renewed criticality but also empathetic understanding and the ethic of care. Nivedita Dwivedi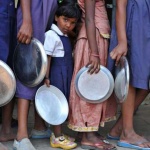 India ranks poorly on the global hunger index and yet we conveniently choose to neglect fundamental national priorities for market centric developmental agendas that are often against inclusive growth. In this context what do these misplaced priorities denote?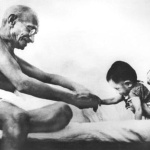 Gandhi is the iconic symbol of peace, on-violence and communal brotherhood. On his birth anniversary we pay tribute to the man whose humility and simplicity have continued to inspire many genrations.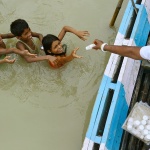 It is estimated that more than 1,200 people have already died in India, Bangladesh and Nepal due to incessant rains and flooding leading to loss of life and property at an unprecedented scale. Will state authorities work towards building stronger relief, mechanisms?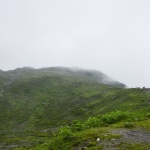 The tension between India and China to likely to end soon as they arrive at consensus over the Doklam issue. Does this mean the...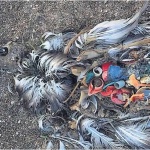 Humans have resorted to unsustainable life patterns across the globe and this has culminated in unprecedented threats and possibilities of a global disaster- while treaties and agreements on climate change continue to be signed not much has changed radically. What is the way forward for our planet Earth?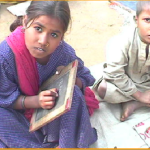 Language is not just a medium of communication rather language is the symbol of power and cultural hegemony- it is through language that communities reign, defeat and diminish other communities and thus language becomes a major political tool in the process of nation building. It is time we questioned the hegemony of languages and developed a truly cosmopolitan approach for addressing this issue. How realistic are our claims towards the implementation of the three language formula?