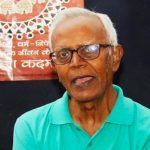 Ill health and age related morbidities make Fr. Stan Swamy's stay in jail immensely difficult, here is an appeal for his release.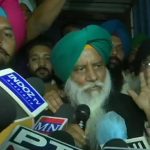 Thousands of cops have been deployed across Delhi borders as farmers intensify their protests.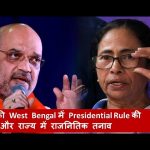 On the demand of its workers in the West Bengal unit, the BJP has been highlighting the need for the imposition of Presidential Rule in West Bengal angering CM Mamata Banerjee and the TMC. While the former has accused the TMC of mismanagement of funds, bureaucratic corruption and lack of law and order, the TMC has continued to see it as a political vendetta ahead of the upcoming assembly elections in West Bengal and has dismissed all such accusations. #WestBengalPolitcs - Story : Aditi Banerjee Editing : Akash Produced by : The New Leam - Support The New Leam - https://www.thenewleam.com/support-now/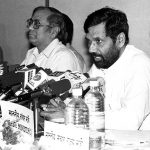 The Dalit leader's death just twenty days short of Bihar's upcoming Assembly Elections, has left a far reaching void. His political life and Bihar's legislative history cannot be separated.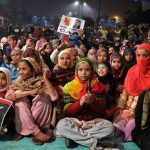 AAP has been pushing the BJP-Shaheen Bagh nexus conspiracy in a move to win over a distinct vote bank, but isn't it turning counterproductive?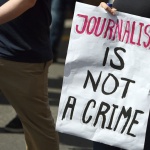 The freedom and autonomy of the media is central to the survival of democracy, but are we able to retain the sanctity of the fourth estate in these trying times?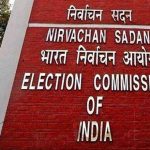 Bihar Assembly elections are around the corner, with a set of new guidelines on maintaining social distancing and wearing masks inside the booth, the EC has set the stage for elections during the coronavirus pandemic.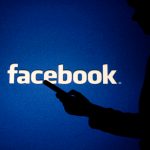 BJP-Congress lock horns over usage of Facebook to promote content based on hatred and communal/social disharmony.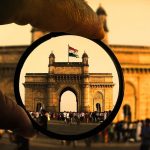 As a global pandemic engulfs us and as exploitation and hierarchies amplify, this Independence Day, let's reflect on our shared destinies.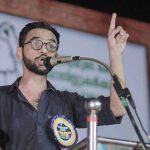 Former JNU student and activist Umar Khalid has been questioned by Delhi Police Special Cell and his phone has also been seized in Delhi violence case.