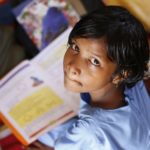 The colonial administration focused on an education system meant to be produce non-reflexive, law-abiding citizens, but even today why does the education system fail to cultivate rational thinking and creative imagination?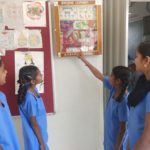 FROM THE FIELD / There is a widespread feeling that government schools are not well-maintained, particularly so in villages. But many government schools are breaking this image with significant improvements.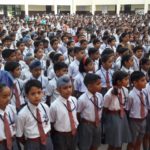 A residential school's hurry in burying the body of a twelve year old student after he was killed by seniors in the school premises at Dehradun, points to the emergence of the school as a site for abuse and sadism instead of the nurturance of potential.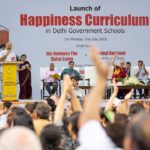 Government of NCT of Delhi has introduced the 'Happiness Curriculum' to make schools less stressful and much happier spaces for children through mindfulness, storytelling and self-expression. Can such a curriculum percolate to the lived realities of all these children?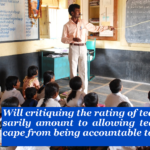 EDUCATION Will it be appropriate to rate teachers based on students' performance alone or are there many nuanced factors that determine the way the child learns at school apart from the way the teacher delivers in class? Will critiquing the rating of teachers necessarily amount to allowing teachers to escape from being accountable to teaching?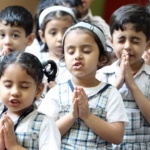 Petitioners have gone to the Supreme Court challenging the act of making Hindi and Sanskrit prayers compulsory in Kendriya Vidyalas across the nation and they see it as against the Constitutional rights of the minorities and non-believers.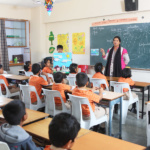 Duties that are not in the ambit of the RTE will no more be pressed upon teachers and principals. This is a positive step taken by a High Court order, in a context where non-academic duties distract, detract and deflect the teacher.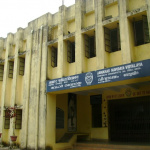 EDUCATION It is shocking to note that 49 children have committed suicide from 2013-2017 at the Jawahar Navodaya Vidyalayas for a series of issues like family problems, unrequited love, depression among others.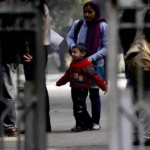 EDUCATION As the anxiety over children's admission into nursery classes becomes infectious, the author appeals to the parents to reflect on the 'goodness' of 'good' schools.